Easy To Make
It only takes five minutes to choose and customise your football card.
Quick Delivery
With fast worldwide shipping and a wow-factor like no other football collectible
Highly Rated
That's why over 4000 people have given us a 5* review on Trustpilot.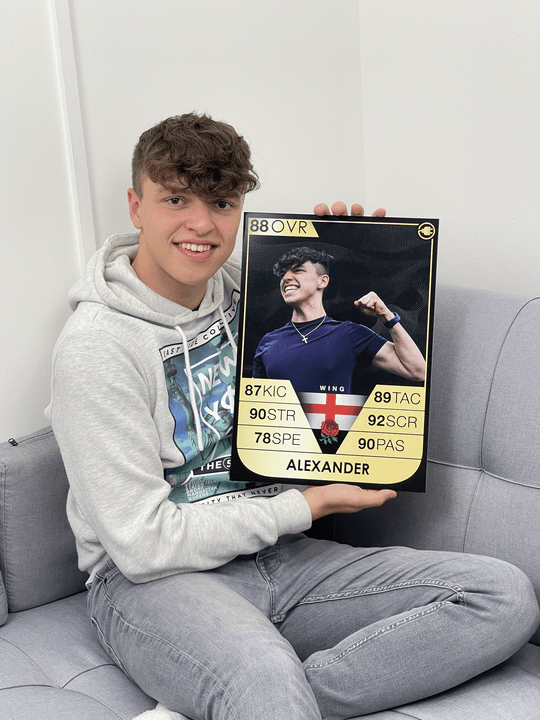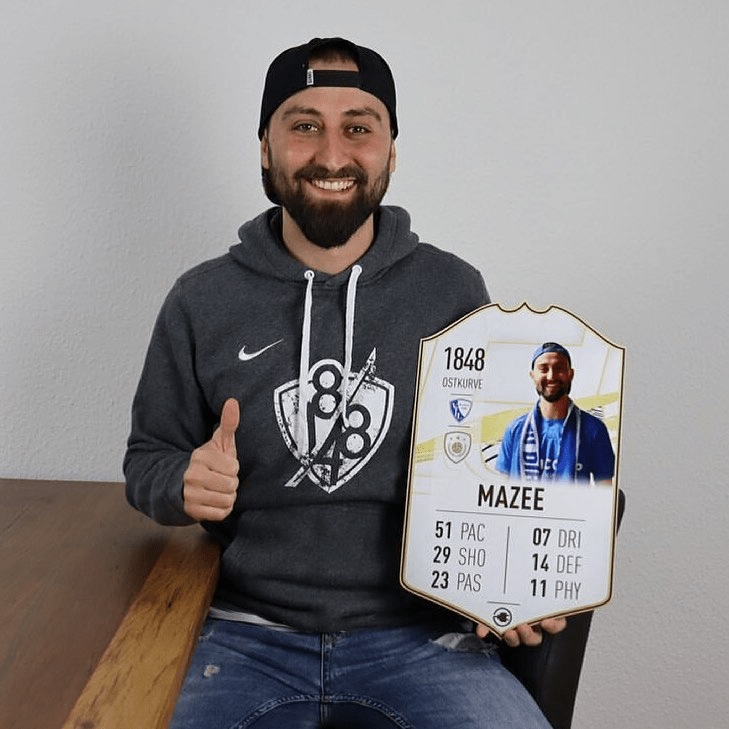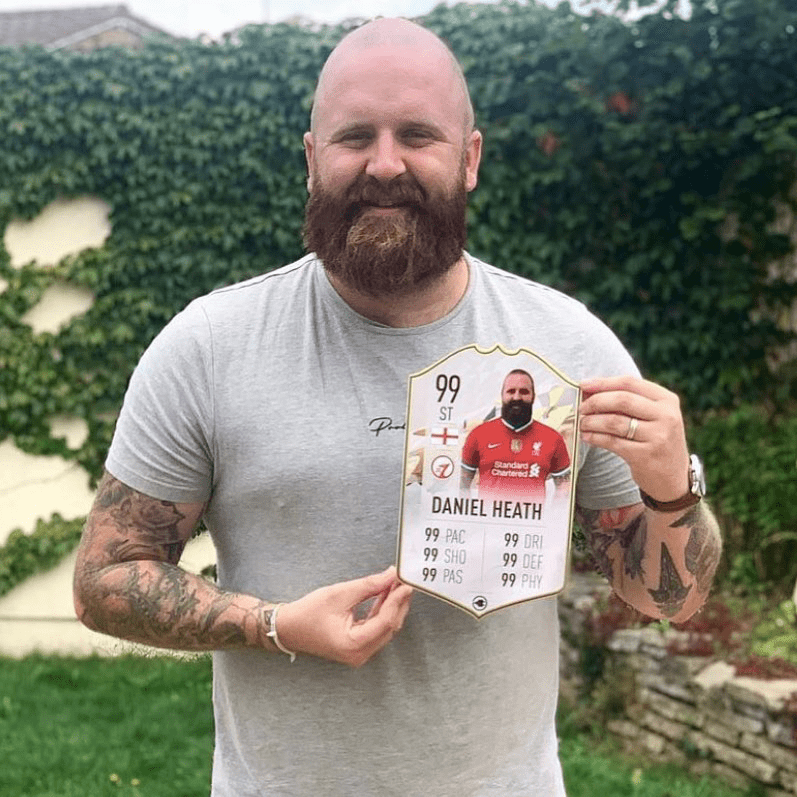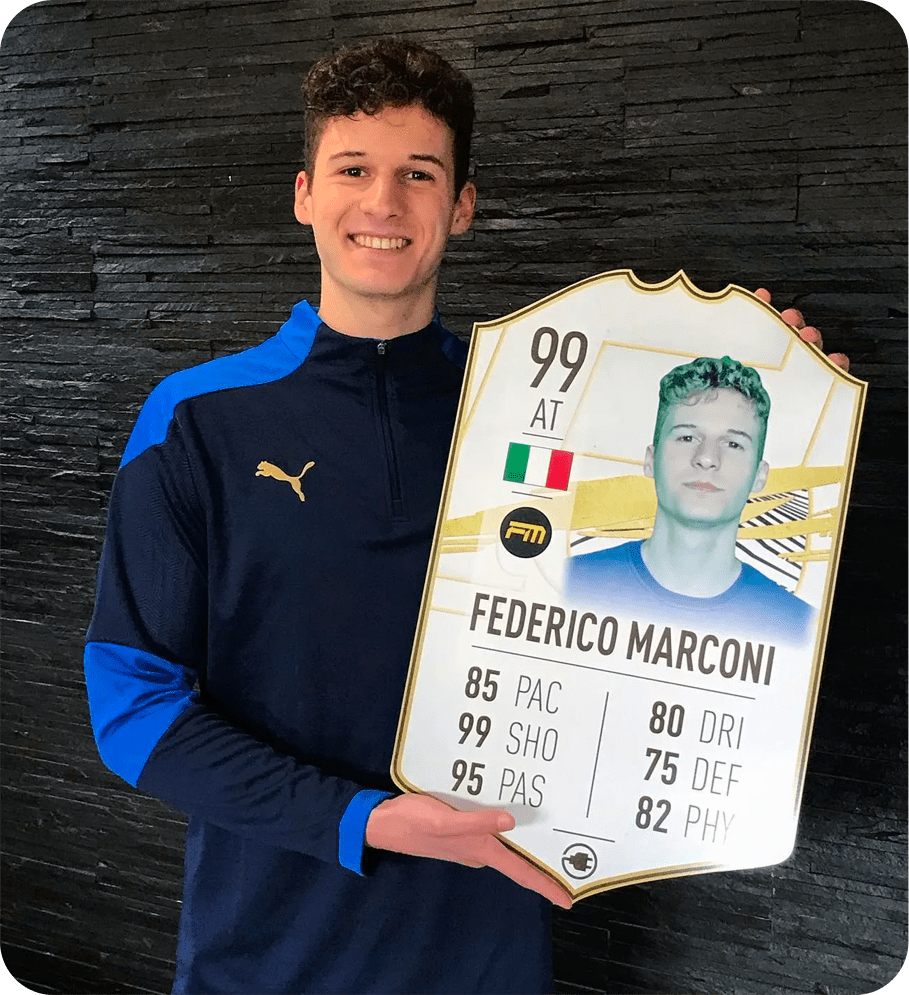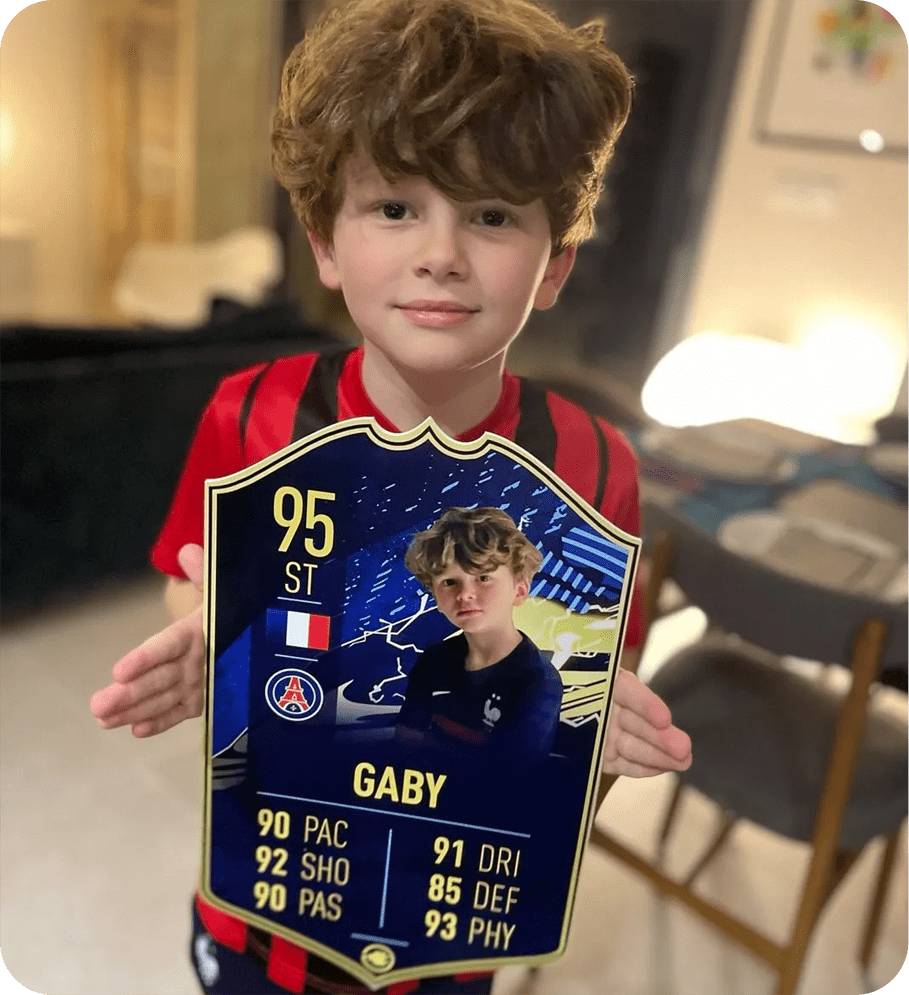 Get your own football card and feel like a star
Our team can't wait to bring your football dreams to life. Try our easy card builder now and see what all the fuss is about!
Shop Cards
Happy customers with football cards